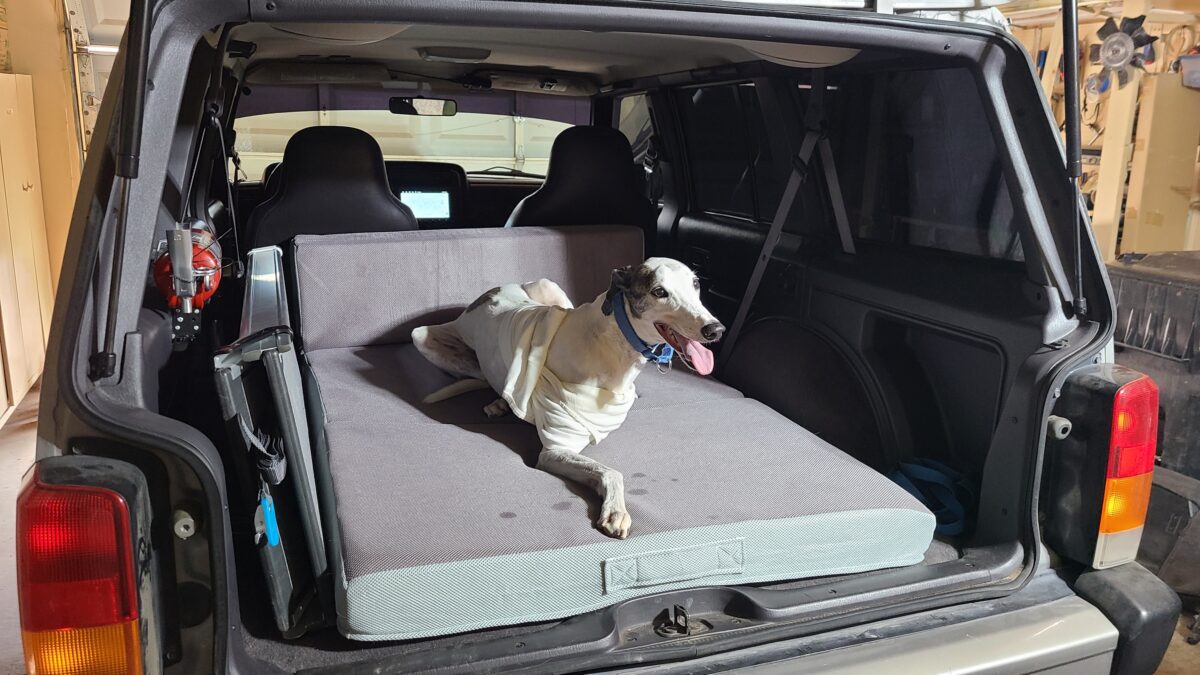 Today was a good day. Patches got to go for his first R-I-D-E in the car since returning home from surgery. And, despite continued claims by the primary veterinary specialty center that the next closest veterinary oncology practice is in Phoenix or Los Angeles, Patches started chemo today… locally… in a comfortable, caring, and safe environment.
We were able to park directly outside the entrance. We were able to wait in the car until an exam room was available, and then someone from the staff held the door open for us. We walked through a calm reception environment with attentive, communicative, and friendly staff. It was only a few yards from the entrance to the exam room, with an easy pitstop on a nearby scale. 62.4 lbs (10 lbs lighter).
Yoga mats were already on the exam room floor when we entered… without even asking… although we had also brought our own. We sat by each other, and Patches laid down. Calm. Secure. I was moved to tears.
The vet tech arrived informed, knelt down on the floor with Patches, and had treats! She listened. She understood.
The vet walked in and immediately sat on the ground with Patches throughout our initial consult. I feel so grateful and simultaneously enraged that all the other veterinary practices — yes, including the AAHA facilities — refer to the specialty center. Reviewing the organizational structure on the Secretary of State portal reveals the specialty center is actually under the umbrella of a veterinary referral LLC. We had a delicious vegan lunch while Patches received his first dose, and began to strategize how we might best spare other families and pets from the unnecessary horrors of the specialty center (and ourselves from libel claims); rather than enable and ruminate on our guilt around what we and our Baby Dog have been through over the last 45 days.